7 min read
Five years on from Natasha Ednan-Laperouse's death after an allergic reaction, 'Natasha's Law' is finally coming into effect next month. Georgina Bailey reports on the family's fight to make life safer for sufferers and how allergy policy is changing
"I want to do something that makes a difference." Tanya Ednan-Laperouse was surprised when her teenage daughter, Natasha, told her she wanted to be a human rights lawyer. Natasha was a talented artist: she had previously thought that would be her career.
Tanya and Natasha's father, Nadim, describe an empathetic young girl, bubbly and full of laughter. Bullied as a young child, partly due to the life-threatening allergies that made her stick out and the asthma that kept her off school, she always wanted to stick up for the underdog, they say.
Tashi, as her family call her, didn't get to live out her dream herself – however her family have taken up the mantle to ensure that other families don't experience the same tragedy.
On 17 July 2016, 15-year-old Natasha had an allergic reaction to the sesame seeds in a Pret a Manger baguette while flying to Nice with her father and her best friend Bethany. On the edge of tears, Nadim recalls in detail administering two epi-pens to his daughter in the airplane bathroom, before watching her suffocate on the floor as he realised the epi-pens hadn't worked. Natasha, whose first anaphylactic reaction happened at six months old, then had multiple cardiac arrests, before dying in a French hospital.
42 per cent of parents of children with allergies met the clinical cut-off for post-traumatic stress symptoms
Natasha and her family were used to managing Natasha's severe allergies to milk, eggs and nuts with extreme caution. "You can't control everything outside the home, it's impossible … but you just do what you can and keep really vigilant as much as possible," says Tanya, "It's really hard for families; it's exhausting because they cannot relax for one minute when they're out and about." Recent research from the University of East Anglia found that 42 per cent of parents of children with allergies met the clinical cut-off for post-traumatic stress symptoms (PTSS).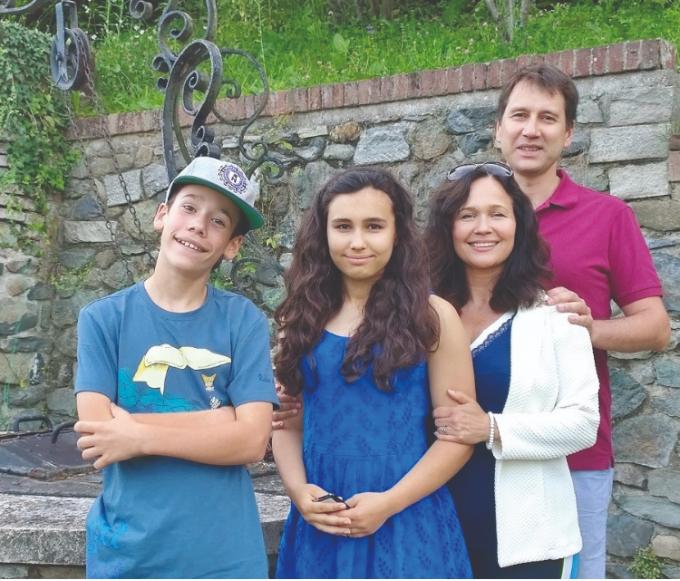 The Ednan-Laperouse family: Alex, Natasha, Tanya and Nadim
"There were lots of things we couldn't eat, or places we couldn't go because the risk of cross-contamination was too high," Nadim adds. He recalls Natasha checking the packaging of the olive tapenade, red pepper and artichoke baguette with him in the airport – there was nothing on there to suggest that hundreds of sesame seeds were baked into the dough, and they were reassured by this. 
A 2018 inquest concluded that Pret a Manger had utilised a loophole in the Food Information Regulations, and did not have a proper system for monitoring reports of allergic reactions. Regulation 5 was designed so small local shops who assembled food on site wouldn't have to provide allergen labels for pre-packed for direct sale food. However, in the case of Pret, more than 200 million items for sale were "assembled" in "local kitchens … in large parts from items made in factory style outlets to Pret specifications", the coroner found.
On 1 October, "Natasha's Law" will come into effect and close this loophole after a two-year transition period. From next month, all prepacked food for sale will need to display a full list of ingredients, with the 14 major allergens highlighted.
While Tanya and Nadim say they think their daughter would be "very proud" of their campaigning so far, this is only the beginning of their work to make life safer for the seven million people in the UK with serious allergies. 
"Soon after the inquest we started getting letters from the public, and lots of emails," Tanya says. "We always lived in a bubble, knowing there were some allergies out there but [thinking] Natasha was very unusual. But actually, that wasn't the case. Many – especially young – people had food allergies, and were living exactly our lives. And what happened to us was their worst fear."
Jon Cruddas, MP for Dagenham and Rainham and chair of the APPG on Allergy, is one of those who supported the Ednan-Laperouse family early on, along with their local MP Andy Slaughter. Like them, he is the parent of a child with allergies, and also believes the problem is much wider than food labelling. "For years, we've been asking the government about who is responsible for allergies in the UK," Cruddas says. "You ask parliamentary questions, and you get responses that basically say no one is." 
Currently, food labelling sits under Defra and the Foods Standards Agency, while health issues are managed by the Department for Health and Social Care and clinical commissioning groups. Cruddas says that as a result, allergy policy often falls between the gaps – meanwhile, there has been a 38 per cent increase in admissions to A&E for anaphylaxis in the last nine years, and the UK has one of the worst set of outcomes for treatments of all allergies in Europe. 
To this end, the Ednan-Laperouses are now campaigning for the creation of an allergy tsar, through their charity the Natasha Allergy Research Foundation. They believe a tsar would act as a champion for people with allergies to ensure they receive appropriate support and joined-up health care, and their petition on Parliament's website currently has 15,000 signatures.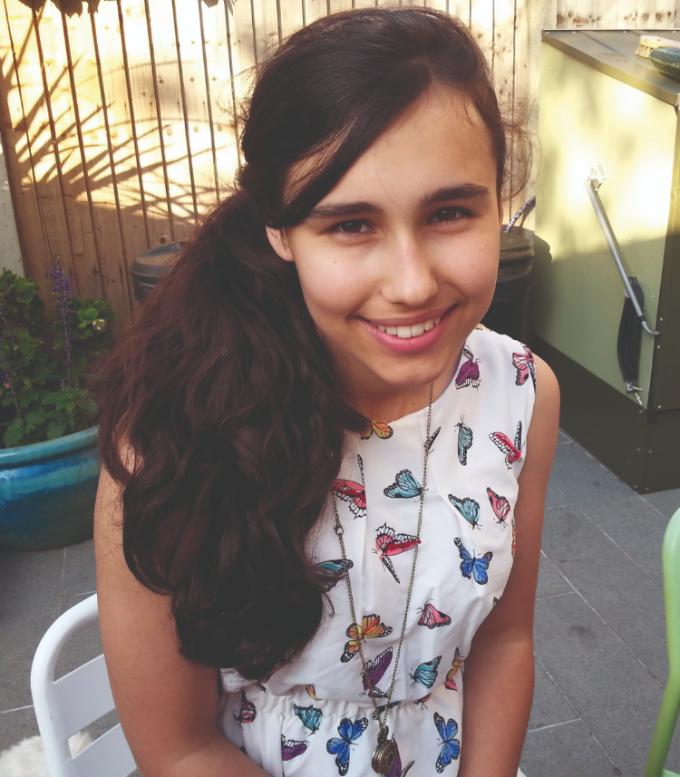 Like many families, the Ednan-Laperouses struggled to get appropriate diagnoses and professional support for Natasha, despite multiple life-threatening reactions as a baby and toddler. "Once they lost her blood sample for the third time, I just gave up," Tanya recalls. 
Cruddas describes similar experiences across the "allergy community," with a "postcode lottery" for services, a shortage of specialists, and poor GP training on allergies. 
The APPG on Allergy will therefore be unveiling a new strategy document this autumn, with proposals for the Department for Health and Social Care on how the medical management of allergies can be improved and public awareness raised. 
"Whether it's Labour, the Coalition, or the Conservatives, we've never really managed to get government responsibility, ministerial responsibilities, civil service responsibility, and a strategy going forward," Cruddas says. He points to a series of reports from the Royal College of Physicians on allergy services starting in 2003, plus a House of Lords Science and Technology Committee report on allergy from 2007. "You look back on it now, and a lot of the same issues will be raised in our follow up report, but the situation will be even worse." He gives huge credit to the Ednan-Laperouses and other families who have experienced tragic losses for raising awareness. 
I couldn't say to Natasha, look, you've got allergies now, but maybe one day, they might find something that's going to help you.
Meanwhile, the Natasha Allergy Research Foundation has been raising money to fund medical research into allergies at the University of Southampton, including bursaries for students and PhD candidates, and MSc Allergy bursaries for health professionals at any stage of their career. 
"For us as a family, there was no hope," Tanya says of the dearth of medical research into allergies until now. "I couldn't say to Natasha, look, you've got allergies now, but maybe one day, they might find something that's going to help you. I couldn't ever say that to her." 
Now, they're working with Professor Sir Stephen Holgate from the University of Southampton, who is 70 years old and believes that allergies could be cured in his lifetime, and the family are planning more activities this autumn to mark the introduction of Natasha's Law.
Tanya concludes: "That her experience has really opened up such a dialogue and also created change would be so meaningful to Natasha… She was fighter, she wasn't scared…  She would never want us to give up."
Photos belong to the Ednan-Laperouse family
PoliticsHome Newsletters
Get the inside track on what MPs and Peers are talking about. Sign up to The House's morning email for the latest insight and reaction from Parliamentarians, policy-makers and organisations.