3 min read
The government has announced that a range of checks on goods coming from the European Union have been postponed for a second time, so businesses have more time to prepare for the post-Brexit paperwork.
PoliticsHome exclusively reported last week that officials were in discussions about delaying the checks again amid warnings of severe disruption to supplies of food and other products in the run-up to Christmas.
The checks were originally supposed to be introduced in April but ministers decided to delay them by six months in order to give businesses and UK ports more time to prepare.
However, Paymaster General Penny Mordaunt confirmed in a Written Ministerial Statement that the government had decided in what it described as a "pragmatic" step to further push back the introduction of a range of checks. The plan means some checks on EU goods won't begin until 18 months after the UK broke away from the bloc's trading rules.
"The pandemic has had longer-lasting impacts on businesses, both in the UK and in the European Union, than many observers expected in March," Mordaunt said.
"There are also pressures on global supply chains, caused by a wide range of factors including the pandemic and the increased costs of global freight transport. These pressures are being especially felt in the agrifood sector.
"In these circumstances, the government has decided to delay further some elements of the new controls, especially those relating to sanitary and phytosanitary (SPS) goods."
The requirement for Export Health Certificates, which were due to be brought in on 1 October, will now be introduced seven months later on 1 July, 2022. 
Physical checks at Border Control Posts, which are currently being built at sites across the country, have been pushed back from 1 January to 1 July, as have Safety and Secruty declarations.
The need for businesses to pre-notifiy authorities of certain goods entering the UK from the EU will now begin on 1 January, rather than 1 October.
Customs declarations will go ahead on 1 January as planned, however.
Cabinet Office Minister Lord Frost said: "We want businesses to focus on their recovery from the pandemic rather than have to deal with new requirements at the border, which is why we've set out a pragmatic new timetable for introducing full border controls. 
"Businesses will now have more time to prepare for these controls which will be phased in throughout 2022.
"The government remains on track to deliver the new systems, infrastructure and resourcing required."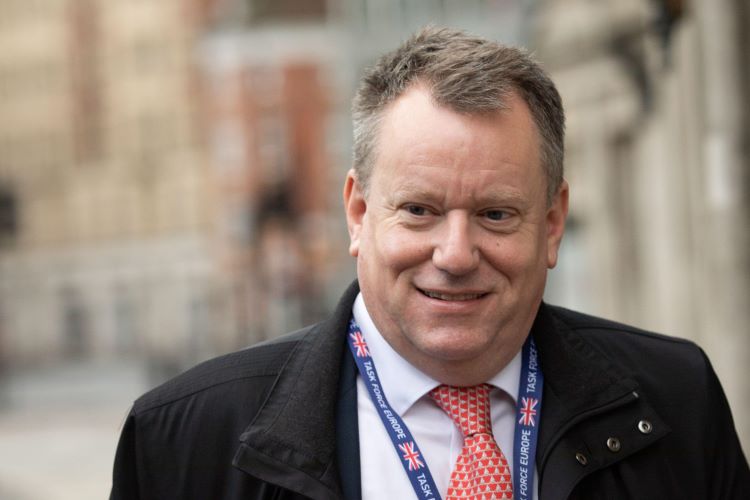 The move received a lukewarm reception from most business organisations, with many calling on the government to go further than simply delaying checks by negotiating a less burdensome trading relationship with the EU.
The Confederation of British Industry's Europe Director, Sean McGuire, said the delay "could help to relieve pressure on supply chains" but that the impact would be "fleeting" unless the government got together with Brussels to remove barriers to trade that have arisen since Brexit.
The two sides should give "fresh consideration to business' suggestion for a bespoke veterinary agreement, which could avoid the majority of checks and reflect the unique nature of trade between the UK and the EU," he said.
The government also faces growing pressure to abate ongoing labour shortages by making it easier for British companies to recruit lorry drivers and other works from the continent.
However, the Food & Drink Federation's Ian Wright said businesses he represents are "dismayed by the lateness of this substantial change" and that "with just 17 days to go, the rug has been pulled."
"As recently as yesterday, officials assured us that import checks would be implemented as planned," Wright said.
He also stressed that the move means EU exporters to the UK will continue to enjoy a competitive advantage over UK exporters to the EU, who since 1 January have faced the full range of post-Brexit paperwork.
PoliticsHome Newsletters
PoliticsHome provides the most comprehensive coverage of UK politics anywhere on the web, offering high quality original reporting and analysis: Subscribe