4 min read
Alternatives to a National Insurance hike to pay for social care are being suggested by Tory backbenchers, who appear horrified by reports government is considering a manifesto-breaking tax increase.
Details of the government's long-awaited social care plan are expected within days, which is believed to include a rise in National Insurance to fund the reforms. 
But as MPs return to Parliament after summer recess today, there is already discontent growing on the Tory backbenches.
Former minister and chair of the Northern Research Group of Tory MPs, Jake Berry, has suggested there should be a windfall tax on global tech firms to fund social care, rather than placing the burden on workers, including those on lower incomes. 
It is understood the Chancellor Rishi Sunak, the Prime Minister, and health secretary Sajid Javid have been working on plans to raise National Insurance by 1%, in a bid to raise £10 billion to fund care costs. This would break their 2019 general election manifesto commitment not to raise tax.
"My view is really simple: it's not necessarily the wrong reform it's the wrong tax," Berry, the Conservative MP for Rossendale and Darwen told PoliticsHome. 
"I think they should do a one-off windfall of online e-commerce businesses like Google and Amazon.
"They made billions of pounds during Covid. Just like Tony Blair did when he was in power, he put a windfall tax on utilities to pay for the NHS. There need to be more alternatives." 
Because National Insurance is only paid by working people until they hit the state pension age, there has been criticism that it will see low earners paying to support wealthier retired people.
The reported proposals mean somebody on £20,000 a year could pay an extra £104, while someone on £50,000 would pay £404 more.
Berry also suggested raising income tax instead. He believed it was absolutely necessary to use changes in taxation to pay for social care, despite the party having explicitly promised not to less than two years ago.  
He said the government could "level with the public" about why it was needed.
While MPs only returned to Parliament today, a Tory rebellion over tax reform could already be in its infancy. There has already been outspoken criticism from Conservatives who are unhappy about breaking a such a significant manifesto commitment.
Bishop Aukland MP Dehenna Davison, considered to be a key "blue wall" Tory, said the party could not go against its manifesto. Marcus Fysh, Conservative MP for Yeovil, said to do so would be "unacceptable" and an Australian-style insurance based scheme would be the best route. He said he would be trying to meet with ministers in the coming days to discuss alternative ideas.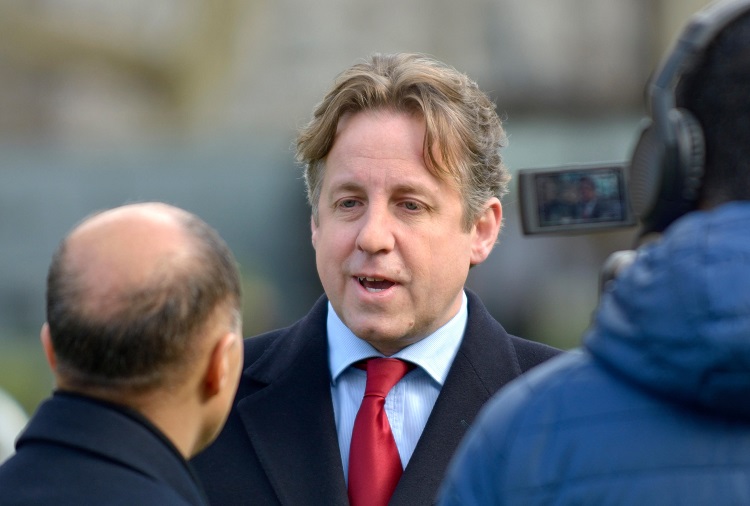 Conor Burns, MP for Bournmouth West, and typically loyal to Johnson, Tweeted in defence of lower tax over the weekend. "Often lower tax rates deliver a higher tax take," he wrote.  
Former minister and chair of the education select committee, Robert Halfon, told Times Radio that he wouldn't vote for a national insurance rise unless it was only applied to those earning over £40,000. 
Berry suggested that a vote on final social care plans is still some distance away and the way it will be funded could change.
"I think any vote is a long way off so there's room for the government to be flexible," he said.
On Monday evening, Sunak is expected to attend a Champagne reception with the Tory 1922 Committee. Senior Tory Sir Charles Walker suggested Mr Sunak would be left in little doubt about the views of MPs following the event.
"There's going to be a lot of concern and we are going to reflect the concern of our constituents," he told BBC Radio 4's World at One.
"I'm not surprised the Government is running out of money because it has just spent £430 billion shutting down the economy."
Walker said he favoured an insurance model which could be used to cap the liability for care costs.
PoliticsHome Newsletters
PoliticsHome provides the most comprehensive coverage of UK politics anywhere on the web, offering high quality original reporting and analysis: Subscribe