5 min read
The UK Joint Committee on Vaccination and Immunisation (JCVI) has confirmed it will not recommend healthy children aged 12-15 receive a Covid-19 vaccine, but health secretary Sajid Javid appears to think otherwise.
While the commitee concluded that the health benefits of 12-15 year olds receiving the vaccine did outweigh the risks, they felt the margin of benefit was too small. 
"The JCVI's view is that overall, the health benefits from COVID-19 vaccination to healthy children aged 12 to 15 years are marginally greater than the potential harms," Professor Wei Shen Lim, Chair of COVID-19 Immunisation for the JCVI said. 
"Taking a precautionary approach, this margin of benefit is considered too small to support universal COVID-19 vaccination for this age group at this time. The committee will continue to review safety data as they emerge."
Following the announcement health secretary Sajid Javid said he had written to the Chief Medical Officers for all four nations asking them for further advice and to consider the risks "from a broader perspective" than the JCVI had advised.  
"Our COVID-19 vaccines have brought a wide range of benefits to the country, from saving lives and preventing hospitalisations, to helping stop infections and allowing children to return to school," Javid wrote. 
While Javid said he was grateful for the expert advice of the JCVI, he believed there was still a strong case for vaccinating this age group. 
"People aged 12 to 15 who are clinically vulnerable to the virus have already been offered a COVID-19 vaccine, and today we'll be expanding the offer to those with conditions such as sickle cell disease or type 1 diabetes to protect even more vulnerable children," Javid continued. 
"Along with Health Ministers across the four nations, I have today written to the Chief Medical Officers to ask that they consider the vaccination of 12 to 15 year olds from a broader perspective, as suggested by the JCVI.
"We will then consider the advice from the Chief Medical Officers, building on the advice from the JCVI, before making a decision shortly."
The announcement comes as more than 300 researchers, parents and educators have written to Gavin Williamson expressing concerns over lacking coronavirus mitigation measures in schools and imploring the government to offer vaccines to all children aged 12 and over.
The letter, which has been published in the British Medical Journal today, warns that inadequate safety procedures in schools will trigger a rise in coronavirus infections among staff and pupils.
Signatories also accuse the Education Secretary of having "no plan for robust mitigation measures… to reduce the risk to children from infection".
No requirements for masks, bubbles, physical distancing or contact tracing in schools are listed as particular areas of concern.
Alongside the Education Secretary, the JCVI are criticised for not recommending jabs for 12–15-year-olds, and for being "too late" to advise government to vaccinate 16-17-year-olds.
The letter states: "England's policies mean that we will soon have a large susceptible population with a high prevalence of infection mixing in crowded environments with hardly any mitigations. 
"The government has a duty to protect children, our wider communities, and the NHS and healthcare workers from the impact of a fourth wave following schools re-opening."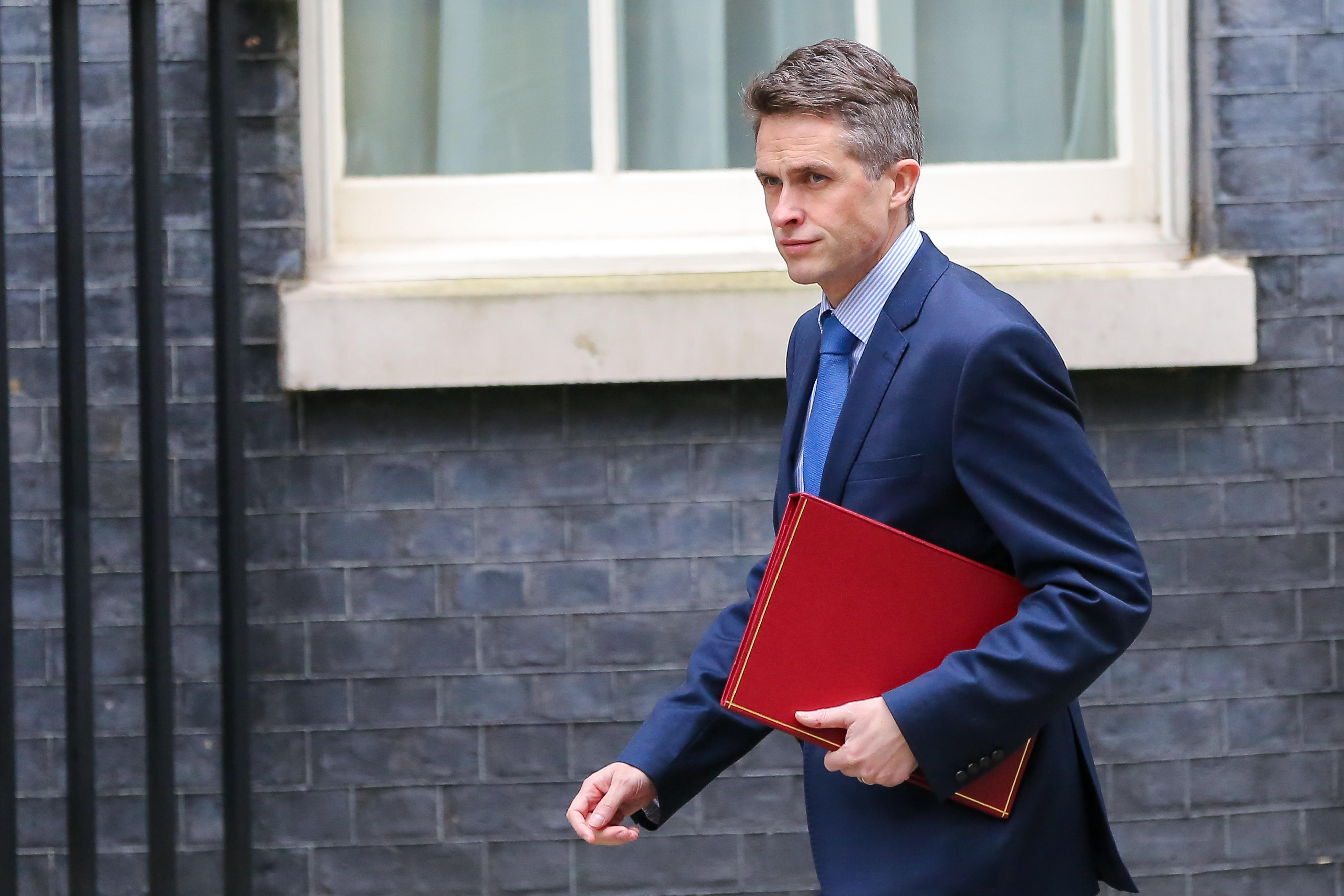 Pupils across England and Wales returned to school this week following a five week break for the summer holidays.
As they return, all secondary pupils in England have been encouraged to take two lateral flow tests per week, three to five days apart.
Those who test positive will be contacted by NHS Track and Trace and will be required to isolate for 10.
In Scotland, Wales and Northern Ireland staff and students have been asked to take lateral flow tests at home.
No compulsory social distancing measures are being enforced in schools across the UK, with the exception of Scotland where further restrictions remain in place until the end of the month.
The Department for Education has given head teachers the responsibility to make "common sense" decisions about how coronavirus risks can be reduced, such as through choosing to implement one way walking systems in school buildings.
To aid mitigation efforts DfE will provide 300,000 carbon-dioxide monitors to English schools from this month so that staff can monitor which areas are more prone to spreading the virus.
Alongside criticising lacking safety measures, the open letter to Gavin Williamson offers nine "evidence-based recommendations" to reduce infections in educational environments.
Among doctors' recommendations are: vaccines offers for all 12-15-year-olds, provision of mental health support for students and staff, reinstatement of social bubbles, investment in building ventilation and the "immediate" reinstatement of face coverings for secondary pupils and staff while community transmission remains high.
Signatories have also recommended schools implement mandatory attendance policies and prosecutions and fines for parents, "so that a parent can make a choice of learning modality that is in the best interests of their child".
A spokesperson for the Department of Education said: "Education remains a national priority, and the success of the vaccine programme means schools and colleges will deliver high-quality, face-to-face education to their pupils, with minimal disruption.
"Ventilation is just one measure we are advising schools to take, alongside on-site testing and increased hygiene, to strike the balance between keeping staff, students and families safe and minimising disruption to education.
"Schools have clear guidance on how to maintain good ventilation, and the 300,000 carbon dioxide monitors we are providing – backed by £25 million – are being rolled out from the start of term."
PoliticsHome Newsletters
PoliticsHome provides the most comprehensive coverage of UK politics anywhere on the web, offering high quality original reporting and analysis: Subscribe