3 min read
Consumers who are forced to switch to a new energy supplier will not be guaranteed they will pay the same rate, a business minister has said.
Business minister Paul Scully said it was "not really possible" to guarantee that customers won't be forced to pay more for their energy bills if they are transferred to a new supplier.
Thousands of people are facing losing their current tariff rates after several smaller energy suppliers were forced out of business as a result of the wholesale gas price hike.
Under the current system, households whose supplier goes bust will be transferred to a so-called 'Supplier of Last Resort' by energy regulator Ofgem to ensure they continue to have a supply of gas and electricity.
Speaking earlier this week, Business Secretary Kwasi Kwarteng suggested people would be expected to pay around the same amount, but said the tariff rates could be altered depending on how many smaller firms were forced to "exit the market" as a result of the price squeeze.
"I think you'd be expected to pay the same amount", Kwarteng told Times Radio. "But that's clearly going to be a function of how many – we have lots of companies that are in this position – and what the companies are that are left that can absorb the remaining customers."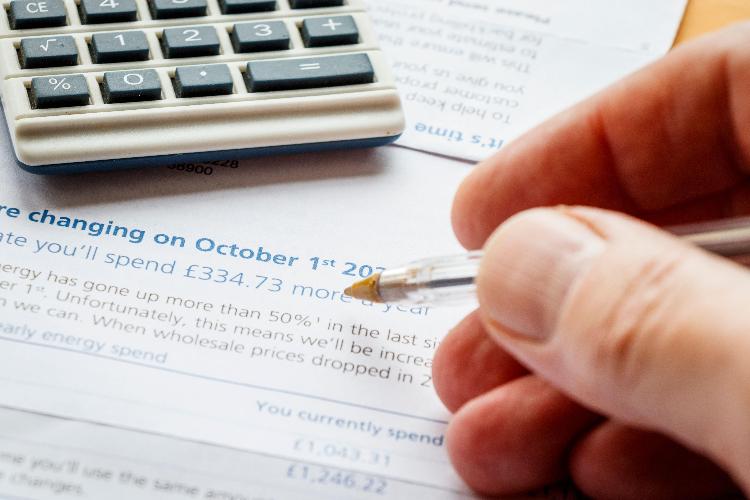 But speaking on Thursday, Scully suggested it was "not really possible" to guarantee to customers that their bills wouldn't increase, and said the government's first priority was keeping supplies secure.
"In terms of a guarantee, what we'll have is security, they don't need to do anything because their transfer will be made directly through the Ofgem scheme, making sure that they have a company looking after them supplying their energy," he told Times Radio.
"But what we want to do is make sure first of all their continuity of supply and then, as a government, that we are helping to keep those prices down through the price cap through the warm homes discount as well for the lowest paid, and people on pension's credit."
Speaking to the BBC's Today programme, Dame Clare Moriarty, chief executive of Citizen's Advice said it was likely those shifted to new suppliers would be placed on a standard tariff which would result in higher bills.
"People will be transferred to a new supplier. They won't be transferred, necessarily, on the tariff they were on previously," she said.
"So if people were on particular deals they will tend to transfer on to the standard tariff of the new supplier. So that may mean that people's bills will go up."
She added: "It's a very, very worrying time.
"I think that people should be able to find pricing which is very much in line with their old tariff, but we have to wait and see how many suppliers are affected."
PoliticsHome Newsletters
PoliticsHome provides the most comprehensive coverage of UK politics anywhere on the web, offering high quality original reporting and analysis: Subscribe