4 min read
Foreign Office minister James Cleverly did not rule out the possibility that some energy firms could be handed a taxpayer-backed bail out with soaring gas prices already contributing to supply chain chaos.
Ministers have been in crisis talks with energy firms over the weekend after a global surge in gas prices forced some smaller suppliers out of business.
Wholesale gas prices have risen by 250% since January leaving some companies unable to supply energy at the rates promised to their customers.
The energy crisis has already prompted fears that household energy bills could rise further in the coming months, while food and drink producers have warned the knock-on effect could lead to shortages on supermarket shelves.
On Friday, PoliticsHome revealed that two major fertilizer plants, which produced CO2 used in the food industry, had been forced to close as a result of the gas price hike.
Speaking to the BBC's Today programme on Monday, Cleverly said the form of support offered to businesses would be "up for discussion" but hinted at a possible bail out scheme to ensure "diversity in the supply of energy".
"Ultimately, the Business Secretary will be discussing with the market, with the sector what we can do to ensure two things happen: firstly, to protect consumers from unpredictable price hikes," he said.
"But also to ensure we protect the security of provision for energy.
"Exactly how we do that will be up for discussion, but ultimately we want to make sure there is diversity in the supply of energy, more suppliers is generally better for consumers, and it is healthier, so we want to protect that."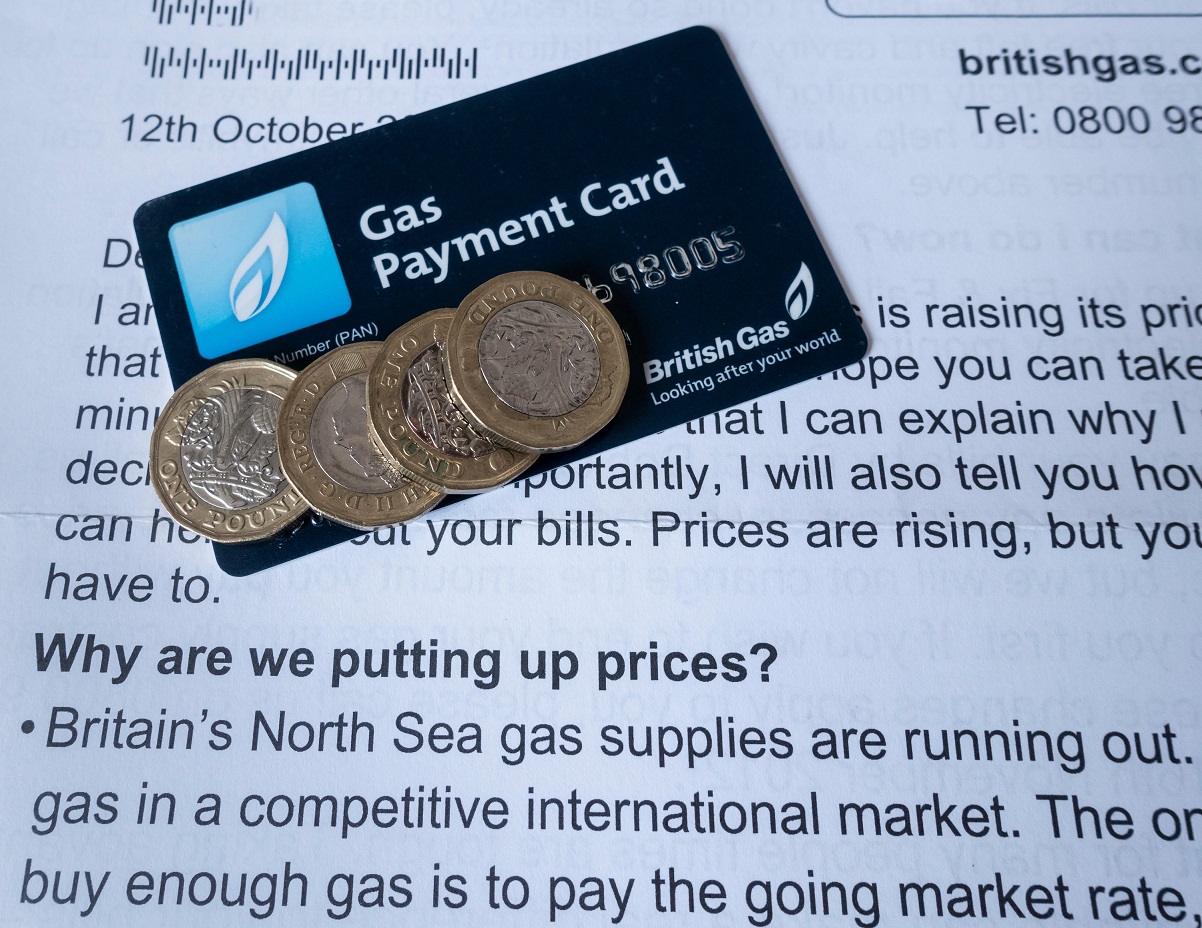 Cleverly ruled out lifting the energy price cap, saying the mechanism which places a ceiling on household bills was needed to protect from "sudden and unpredictable" increases.
"The country… is coming out of a once in a generation experience in regard to Covid," he continued. 
In the short term, I think it is absolutely right that we protect families from sudden and unpredictable price hikes as they would see had the energy price cap not been in place."
Business Secretary Kwasi Kwarteng will hold meetings with major suppliers on Monday, who are expected to ask for a multi-billion pound support package to help them survive the crisis.
Five smaller energy firms, including Utility Point and People's Energy have already been forced out of business as a result of the crisis, with several more on the brink of closure as prices continue to rise.
In a series of Tweets, Kwarteng insisted customers would be protected if their supplier collapses but suggested some firms could be "rescued" by the government.
"If a supplier fails, Ofgem will ensure customers' gas and electricity supply will continue uninterrupted," he wrote.
"If a supplier of last resort is not possible, a special administrator would be appointed by Ofgem and the Government. The objective is to continue supply to customers until the company can be rescued or customers moved to new suppliers."
Today I met the chief executive of @Ofgem who has assured me of the well-rehearsed plans in place to protect the market and consumers.

I understand this will be a worrying time for businesses and consumers. We are working hard to manage the impact of global gas price rises (1/7)

— Kwasi Kwarteng (@KwasiKwarteng) September 19, 2021
During a trip to New York, Prime Minister Boris Johnson attempted to ease fears by comparing the crisis to the public turning on the kettle at the end of a TV programme.
"I want to give a general reassurance that the problems we're seeing are temporary," he told reporters.
"It's like everybody going back to put the kettle on at the end of a TV programme, you're seeing huge stresses on the world supply systems.
He added: "I have no doubt that supply issues will be readily addressed. We're very confident in our supply chains.
"But in the meantime, we will make sure we work with all the gas companies to do whatever we can to keep people's supplies coming, to make sure they don't go out for business, and to make sure we get through the current difficult period."
Responding to the crisis, Labour's shadow business secretary Ed Miliband blamed ministers for a "fundamental failure" to prepare for the crisis.
"It is a fundamental failure of long-term government planning over the last decade that we are so exposed and vulnerable as a country, and it is businesses and consumers that are paying the price," he said.
"If we had been investing at sufficient scale in diverse, secure, zero carbon energy supplies and making energy efficiency a much bigger priority, we would not be in such a precarious position."
PoliticsHome Newsletters
PoliticsHome provides the most comprehensive coverage of UK politics anywhere on the web, offering high quality original reporting and analysis: Subscribe