6 min read
Participants in the Novavax trial say they have been "abandoned" and feel like "second-class citizens" after volunteering to help find a Covid-19 vaccine.
Thousands of people involved in the Novavax vaccine trial have been left in limbo while the jab awaits approval, leaving them unable to travel abroad or take part in the booster programme.
Ministers have already struck an agreement to purchase 60 million doses of the jab produced by the US-based firm, while around 15,000 in the UK people took part in the study which began last year.
But delays in the authorisation of the vaccine has left participants, including hundreds of frontline NHS staff, facing significant restrictions compared to those who have received doses of approved jabs such as Pfizer, Astra Zeneca or Moderna.
One NHS intensive care consultant told PoliticsHome they had taken part because they were "wanting to help wider society" but now felt "pretty hopeless".
"Back when we were involved in the trial there was no immediate prospect of any treatment for Covid," they said.
"You go into these things wanting to help wider society and now we are left in a position where we have been disadvantaged compared to everyone else despite the government saying you wouldn't be."
According to a recent update from the trial's organisers, participants will be unable to secure a booster dose of the vaccine, raising fears that NHS staff working on the frontline could be left at increased risk.
"I work in intensive care and we have had a torrid time with Covid right from the beginning. I have treated a large number of people this year with Covid and many of them have died," the NHS medic said.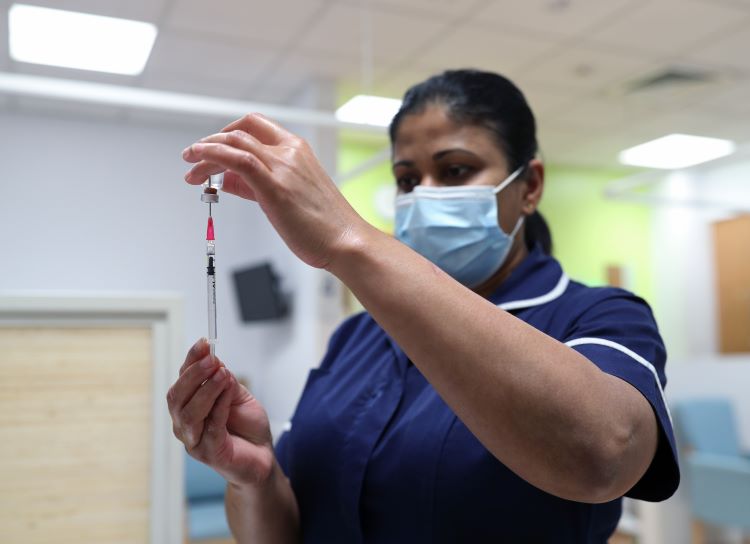 "We feel pretty hopeless that there doesn't appear to be anyone who is taking up this cause in government in terms of trying to find a solution. There is a lot of corporate rhetoric that comes back when you try and push for a response, but no one is willing to take any ownership to push this forward."
They added: "We had our vaccines quite early on and there are no studies at the moment showing how long my antibody response will be maintained for. The reason we are doing the booster programme is because we know with Pfizer there is a decline in antibody levels."
While some of those jabbed with the trial vaccine have recently been able to register their vaccine status under the domestic certification scheme, they continue to face barriers to international travel because the jab has not yet been approved in most other countries.
"I feel disadvantaged as well because while all my colleagues have been able to go on holiday over the summer to recharge batteries, I have had to stay in the UK because of the travel impact. There is a risk I'd get turned back at the border of another country," the intensive care doctor added.
"Like many other people I have booked holidays for next year that potentially I will not be able to go on. We are in a quandary now."
In a letter seen by PoliticsHome, the NHS consultant told England's deputy chief medical officer Jonathan Van-Tam that many NHS staff who took part in the trial were now "regretting" their involvement.
"Unfortunately, most of us are now regretting having taken part. We now find ourselves significantly disadvantaged when it comes to travel compared to people who have had an approved vaccine," they wrote.
"In your open letter of the 11th June to trial participants you said that we would not be disadvantaged for travel but unfortunately this is still occurring.
"Whilst my Novavax vaccine is now showing in the NHS app, in reality this does not help me travel as it does not 'prove' vaccination outside of the UK."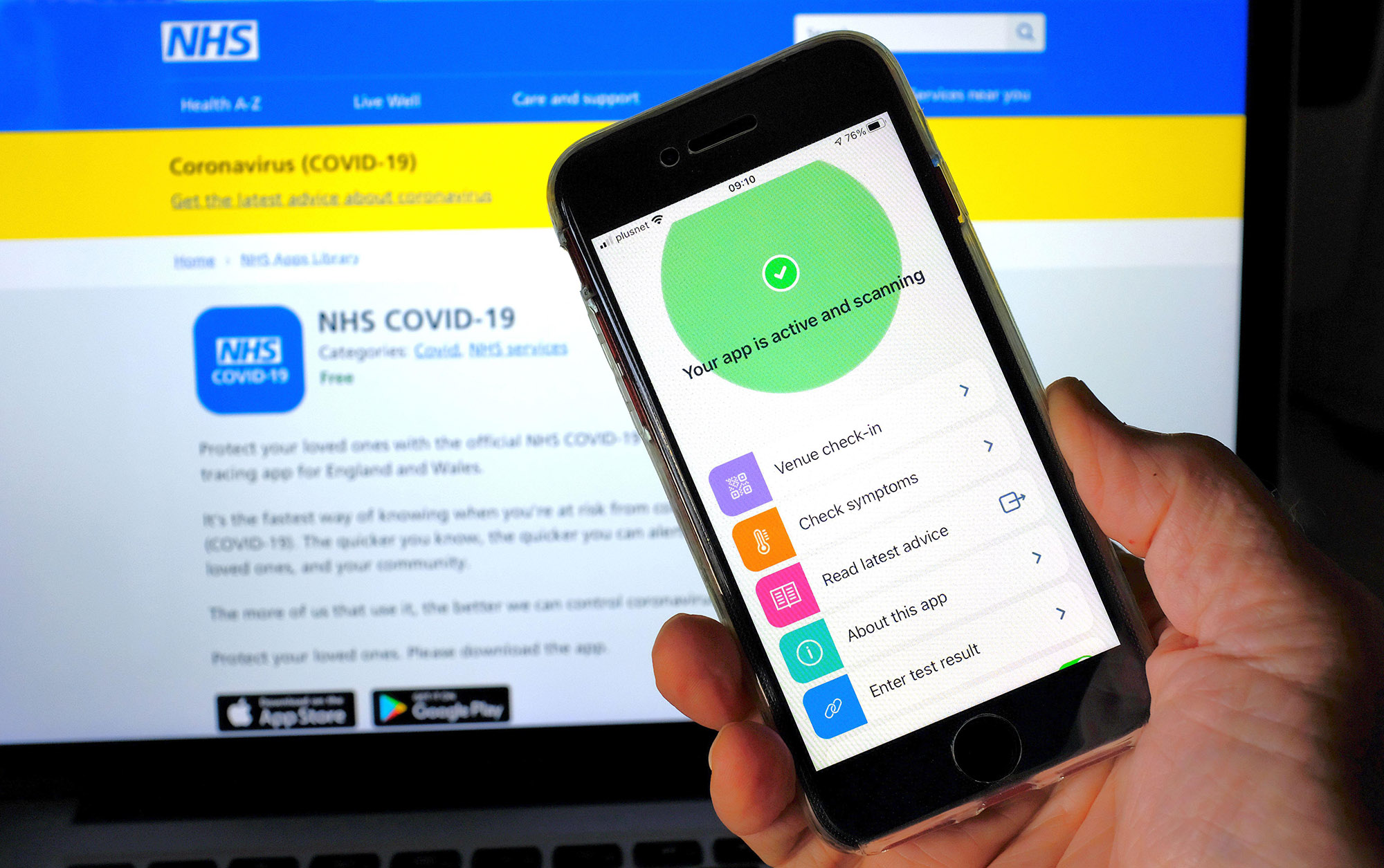 Responding to the concerns, Van Tam said he was "absolutely determined" to address the problems facing trial participants.
"I would like to offer you my sincerest apologies for the issues you are experiencing," he wrote.
"This is a priority issue of mine and I am absolutely determined to solve it. Without your participation in a Covid-19 clinical trial, we would not have been able to deliver our ground-breaking vaccination programme that has saved more than 100,000 lives and prevented 23 millions infections in England alone."
He added: "The UK government's policy position is that anyone on a Covid-19 vaccine trial should be treated as fully vaccinated… Urgent work continues to ensure that all trial participants can access a domestic pass so that no one is left behind."
But another NHS consultant surgeon expressed frustration at "vague promises and management speak" in response to their concerns.
"We have been told that we are not eligible for a booster jab under the current programme, leaving NHS staff who stepped forward to take part in the trial potentially at greater risk from catching Covid than those who have received an approved vaccine," they said.
"Despite reassurances from the government that we would not be disadvantaged, we have been left in an impossible situation. Our vaccines are not recognised in other countries, and we have no route to getting another jab without having to leave the trial entirely."
They added: "Many people stepped up to take this vaccine in the hope that it would help provide a route out of the pandemic, but now we have been abandoned.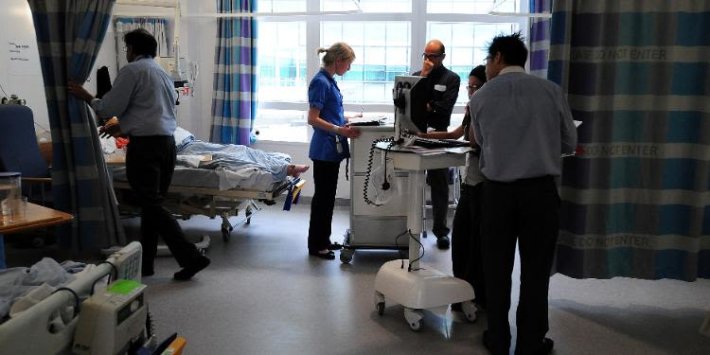 "When we raise our concerns we are given vague promises and management speak. Thousands of people volunteered when they were asked, and now because of delay and inaction we risk being treated as second-class citizens.
"We need urgent action to ensure those who put themselves forward are not now left behind."
Those who want to receive an approved vaccine have also faced roadblocks after the Joint Committee on Vaccination and Immunisation (JCVI) published guidance saying vaccine centers should not provide jabs to anyone involved in trials, leading to claims that participants are now "trapped".
"I have tried on two occasions to get an approved vaccine, but this has been refused," one Novavax participant said. "Recently, the local vaccine centre told me that the JCVI has specifically told them that they are not allowed to give approved vaccines to those who have already been vaccinated by Novavax."
"We are completely trapped. We have received an effective vaccine which is essentially not recognised by many countries, and we have no way of getting an approved vaccine."
They added: "I have a high regard for the work done by the NHS and I see the vital role of research in improving health care. Research has provided a way out of this pandemic.
"However, I feel that our contribution as volunteers has not been appreciated, and the situation we now find ourselves in is very unfair.
"None of the agencies involved have taken this situation seriously, and none of them are providing a way out, nor offering to compensate us for any loss. I feel completely cast aside."
The Department for Health and Social Care have been approached for comment.
PoliticsHome Newsletters
PoliticsHome provides the most comprehensive coverage of UK politics anywhere on the web, offering high quality original reporting and analysis: Subscribe