3 min read
Exclusive: Oxfam UK has called for vulnerable people and health practitioners in the global south to be prioritised for a Covid-19 vaccine above healthy British adults receiving a third jab.
The calls come as the Joint Committee on Vaccination and Immunisation (JCVI) this week officially recommended to government that severely immunosuppressed people aged 12 and above be offered a third dose of vaccine.
The committee stopped short of suggesting additional jabs for all British adults, however support for a population-wide booster programme could be announced in due course.
Public Health England stated this week that "JCVI is still deliberating the potential benefits of booster vaccines for the rest of the population and is awaiting further evidence to inform this decision".
The prospect of third doses for British adults without underlying health conditions has angered some in the international development charity sector.
Multiple major humanitarian organisations have expressed disappointed with Britain's contribution towards global vaccine efforts and feel that prioritising healthy adults with further doses above vulnerable people in the developing world would just be a further kick in the teeth.
The British government has pledged to donate 100 million vaccines to states in need by the middle of 2022.
Last month Foreign Secretary Dominic Raab announced UK had already begun delivering nine million doses to the likes of Indonesia, Jamaica and Kenya.
Discussing the issue of vaccine inequality Anna Marriott, Health Policy Manager at Oxfam, told PoliticsHome: "Unfortunately, because rich country governments have not enabled the production of vaccines around the world to increase the supply and have bought up all the vaccines, we're in this horrendous position right now where we have more than enough doses in rich countries, while less than two per cent of people in developing countries have been vaccinated.
"Our position is that we need to see urgent action and the vaccines prioritized at the very least for health workers on the front line. We shouldn't be doing a population wide vaccine booster program in richer countries before health workers and the most at-risk populations in developing countries have had their first dose."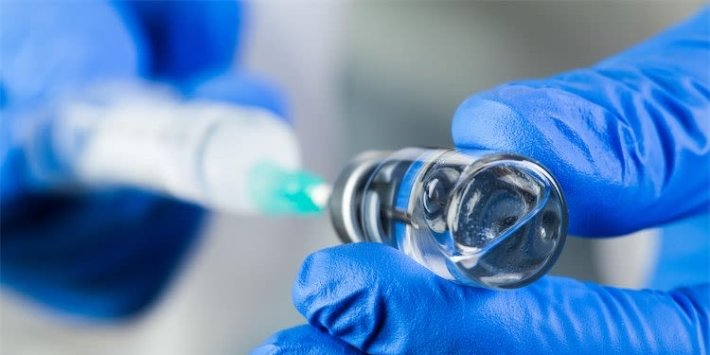 So far 88.6 per cent of British adults have had their first dose of vaccine, while 79.2 per cent have had a second.
Comparatively, in Syria only 0.9 per cent of adults have been fully vaccinated, while in Mali the figure sits at 0.2.
Alongside calling for vulnerable people in the developing world to be prioritised for jabs, multiple charities including Amnesty International and UNAIDs have urged Western governments to waive intellectual property patents on vaccines so that production can take place globally.
On the topic of vaccine patenet and "vaccine apartheid", Marriot told PoliticsHome: "What has happened today is a complete lack of action from rich governments to sort out global vaccine supplies. What we urgently need above all else is for the vaccine science and know-how to be shared. Doing that doesn't compromise vaccine supplies for rich countries and supplies for children, what it does is expand production capacity worldwide.
"It ultimately becomes futile just re-vaccinating people in rich countries if the virus is allowed to continue to thrive. It's a perpetual cycle which will cost millions and will cost lives unless we expand access to other countries."
A government spokesperson said: "The UK is committed to improving access to vaccines and playing a leading role in the global recovery from the COVID-19 pandemic.
"We are one of the largest donors to the COVAX facility and we are also donating 100 million vaccine doses within the next year, with the next batch of 2.2 million UK vaccine doses to vulnerable countries across Africa and Asia arriving shortly. 
"On top of this, we have committed to donating £548 million of aid to help distribute 1.3 billion doses to 92 developing countries this year and backed by the UK government, the Oxford-AstraZeneca vaccine is available to developing countries at cost."
PoliticsHome Newsletters
PoliticsHome provides the most comprehensive coverage of UK politics anywhere on the web, offering high quality original reporting and analysis: Subscribe