Since The National Lottery started to fund elite sport in 1997, National Lottery players have supported over 5,000 British Olympic and Paralympic athletes. This funding allows Team GB and ParalympicsGB athletes to train full time and benefit from world class facilities, technology, coaching and support teams.
Over 1,000 medals and counting 
This summer saw a fantastic Tokyo Olympic and Paralympic Games with some amazing moments. The first Team GB gold medal in Tokyo, won by swimmer Adam Peaty, was the 100th gold medal for Team GB since funding from The National Lottery was introduced.  Additionally, Paralympian George Peasgood's bronze medal in the Tokyo C4 road cycling time trial represents an extraordinary milestone: the 1,000th medal won by a British athlete in the Paralympic and Olympic Games, summer and winter, since the introduction of National Lottery funding.
From grassroots to Olympic medal – Peckham's BMX hero 
However, it's not just about elite sport. Thanks to support from The National Lottery and its players, funding is being invested into grassroots initiatives that range from getting more young people from urban areas to explore their potential in Olympic and Paralympic sport to providing inclusive community sports opportunities.
CK Flash is the coach and CEO of the south London club that has mentored 21-year-old Tokyo silver medallist, Kye Whyte, since he took up BMX as a toddler. The club in the heart of Peckham was opened in 2013 with the help of £100,000 of funding from The National Lottery.
By helping clubs like Peckham BMX transform the lives of riders like Kye, National Lottery players are playing a vital role in supporting up-and-coming Team GB and ParalympicsGB athletes.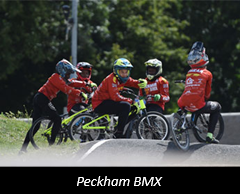 CK, who has seen first-hand the incredible difference that National Lottery funding makes, said, "Kye always seems to surprise me. He's been with me since he was three. I've been running the club for 17 years and getting the club to where it is with the other seven riders who made it onto Team GB."
CK said it was amazing to see Kye win a silver medal. He added, "It's a fantastic thing for the community and amazing for kids in the club to look up to. Let's look at the future and see if we can make some more Kye Whytes."
Peckham's Kieran Beneochrise is among the young riders inspired by Kye's medal-winning performance in Tokyo. The 15-year-old said, "It was amazing for him [Kye] to take silver and it was well deserved. I've seen him train here and to know he started in Peckham is really inspiring. My dream is to win gold at the Olympics one day!"
Northampton superstars inspire next generation of swimmers  
Maisie Summers-Newton's gold medal-winning performances in the pool at the Tokyo 2020 Paralympics is also encouraging people to get involved.
Maisie won gold in both the SB6 100m Breaststroke and SM6 200m Individual Medley, setting a new world record for the latter of 2:56.68 in the process. The 19-year-old's achievement was celebrated at an event at Northampton Swimming Club attended by three-time Paralympic gold medallist, Oliver Hynd, designed to demonstrate the power of Paralympic sport to inspire, break down barriers, shift perceptions and increase opportunities for all disabled people.
A total of four ParalympicsGB swimmers – Maisie, Ellie Robinson, Zara Mullooly and William Perry – all hail from Northampton Swimming Club and the quartet is inspiring the next generation to get in the pool and give the sport a go.
Oliver, 26, said, "I think the power of sport and the Paralympics is inspiring people and making positive changes to people's lives. Events like today allow those opportunities to inspire the next generation, and what with Northampton having Maisie, Ellie, Zara and William, we've got a really strong showing in Tokyo.
"It's an excellent opportunity to try to inspire that next generation coming through and the support from The National Lottery has really made a real difference."
CEO of Swim England, Jane Nickerson, said, "Events like this are really important because this is the grassroots and where it all starts. These clubs inspire other children who can see what can be achieved regardless of disability, so we're offering opportunities during the Paralympics for children to come along and have a go to see if they like it."
The support made possible thanks to National Lottery players is vital to the success not only of ParalympicsGB and Team GB, but also community sport initiatives right across the UK.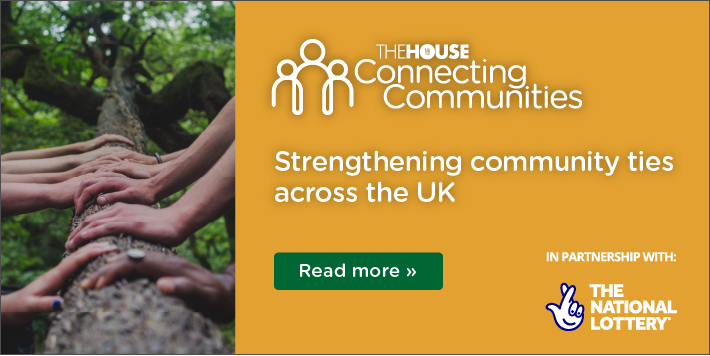 PoliticsHome Newsletters
Get the inside track on what MPs and Peers are talking about. Sign up to The House's morning email for the latest insight and reaction from Parliamentarians, policy-makers and organisations.