Jessica Gallier turned a personal tragedy into positive outcomes for other families when she founded The Martin Gallier Project with National Lottery funding – and now it's one of many organisations creating hope through action this World Suicide Prevention Day.
The statistics surrounding suicide are predictably bleak. One in every 100 deaths worldwide is a suicide and, in the UK, it's the biggest killer of young people*. Last year, almost 5,000 people took their own lives – and men are most at risk, with those aged between 45 and 49 suffering the highest suicide rate across all UK demographics. And of course, each statistic represents an individual tragedy; a story of devastation for one person and those they leave behind.
But amid the heartbreaking numbers, there is cause for optimism. A recent study found that national suicide prevention programs can be effective in lowering suicide rates by as much as 15% in just five years, particularly among men in the most at-risk age groups. It's clear that even in the darkest moments of crisis, there is still hope – and suicide is not an inevitability. 
This optimism inspires the theme for this year's World Suicide Prevention Day, "Creating hope through action". Today is an opportunity for organisations and individuals to raise awareness of suicide and promote action through the proven means that can reduce how many suicide attempts are made.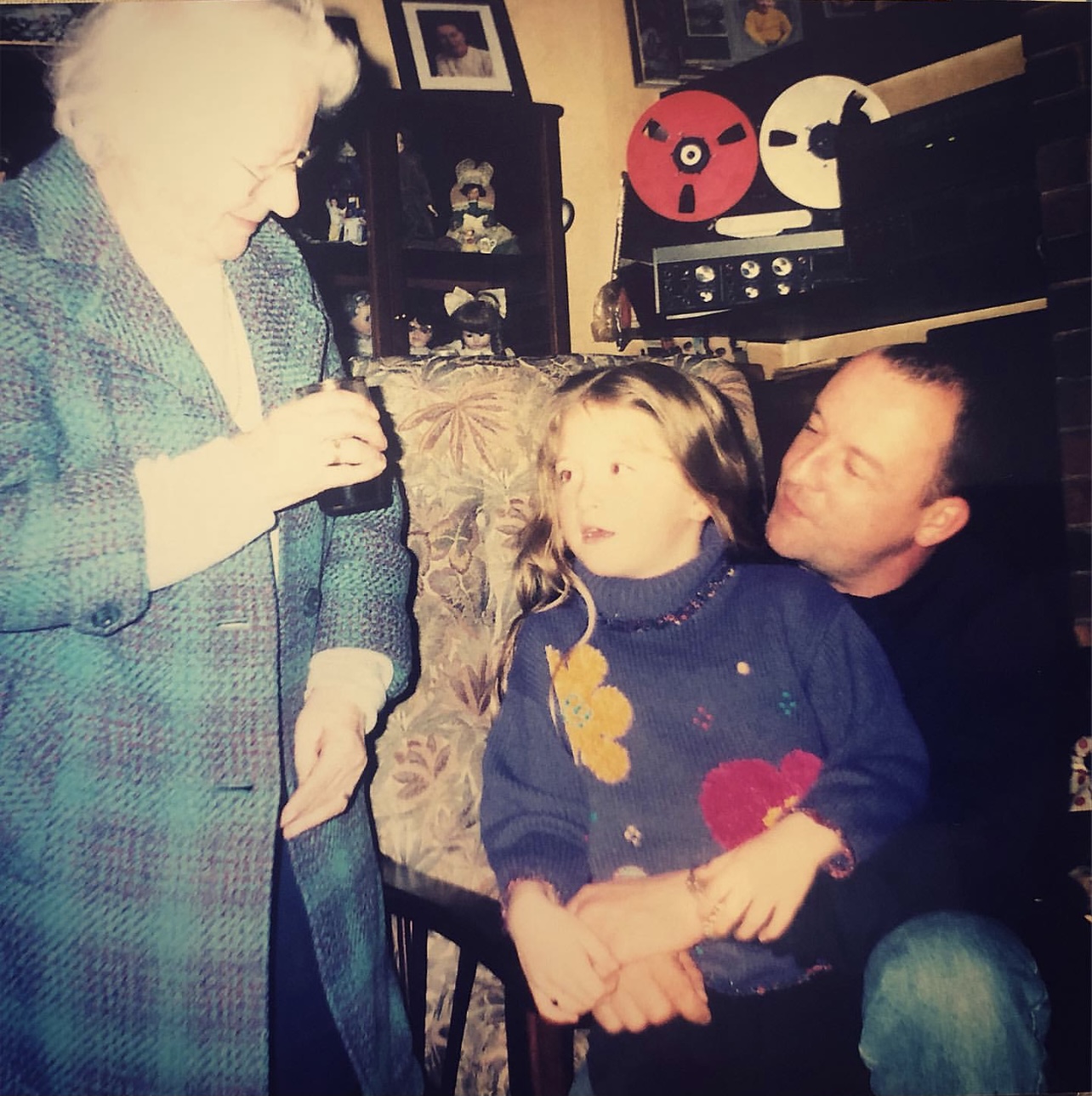 One organisation taking part is The Martin Gallier Project. In February 2017, Jessica Gallier lost her father Martin to suicide and during the inquest into his death, she learned more about his struggle with mental health and the opportunities to prevent his suicide that may have been missed because of overburdened mental health services.
Thanks to National Lottery funding, Jessica was able to rent a space that became the community hub, which is now the Martin Gallier Project. It's the Wirral's first and only suicide prevention centre and provides a non-clinical setting offering a range of activities that promote wellbeing, with an overall focus on suicide prevention. 
Currently, there is no waiting list for talking therapies through the organisation, which means individuals experiencing suicidal crisis can access the help they need immediately. The project also supports families who believe a relative may be considering suicide, as well as those who have lost a loved one. 
"When you lose someone to suicide you don't just lose that person; you lose all the people around you that just don't know how to deal with that," she explains. "There just wasn't this safe comfortable space to go and talk about it."
It's an issue extremely close to the heart of Labour MP Liz Twist, Chair of the Suicide and Self-Harm Prevention APPG. Having lost her own husband to suicide, she shares Jessica's passion for both providing preventative support to those in crisis and helping bereaved families when the worst has happened.
"Each suicide has a real ripple effect, and we need to be able to offer those people support to deal with what happens after a suicide. It is such a fundamental blow to people and we really have to be recognising that impact and giving them the help they need," she explains.
"Suicide isn't inevitable. It's preventable. So we also need to focus on offering people access to support and on talking to people when we recognise there's an issue. We've become much better at talking about how we feel, but there's still a long way to go when it comes to talking about suicide."
While she wants to see more comprehensive national infrastructure put in place to provide immediate support to those in crisis, she's also a strong advocate of local initiatives and grassroots organisations, which often pick up the slack when mental health services are overstretched. 
"Lottery funding is really critical in providing examples of what can be done," she explains. "And we need to learn from those projects – and projects funded by other means – to make sure that we can spread that knowledge and make things better across the board."
For The Martin Gallier Project, National Lottery funding was a lifeline during the pandemic. 
"Coronavirus came at a time when we were relying completely on our fundraising for support. We had a grand ball scheduled among other events," Jessica remembers. "Everything had to be cancelled due to lockdown and the changes around big gatherings, so we lost a large amount of money that we were expecting to help us overnight.
"Without that, we had enough to keep going for maybe two to three weeks. We were facing having to fold the charity completely and lay off the four staff jobs that we've worked really hard to create in the last year. Thanks to National Lottery funding, we've been able to expand our spaces, ensuring we can provide help to everyone who needs it."
Of course, the pandemic was challenging for individuals as well as organisations – the past 18 months have left many with concerns for their own mental wellbeing, as well as for the welfare of others.
It's a point not lost on Nadine Dorries MP, Minister of State for Mental Health, Suicide Prevention and Patient Safety. "I know it's been challenging – and many have increased feelings of isolation and vulnerability, and I encourage anyone who needs support to reach out," she says.
"Our mental health recovery action plan – backed by £500 million – will ensure we offer the right support over the coming year, with millions invested in suicide prevention through voluntary and community sector organisations."
It's this kind of support that Lisa Cameron, SNP Spokesperson for Mental Health and Chair of the Psychology APPG, wants to see more of. She highlights the progress that has been made but warns there are still challenges to be overcome if everyone is to have access to vital lifelines when they need them most. 
"We must do all that is possible to prevent suicide by ensuring that there is adequate access to mental health, rehabilitation and crisis services locally and nationally wherever there is a presenting need," she says.
This World Suicide Prevention Day, as many of us explore how we can "create hope through action" in our own lives, one option is participating in a suicide awareness training course, which organisations like the The Martin Gallier Project offer year-round.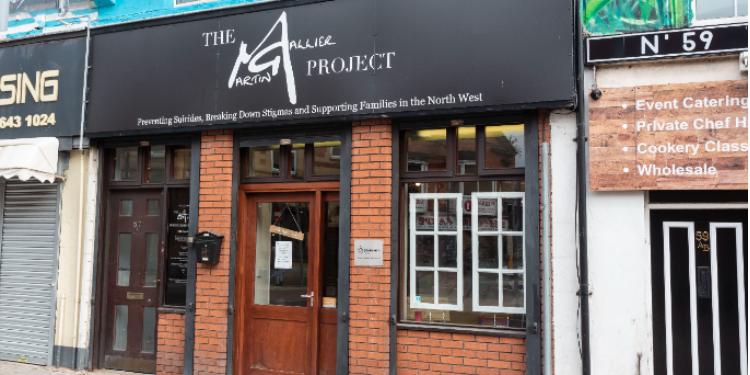 It's training that Conservative MP Owen Paterson has undertaken himself and is hugely passionate about. 
"Many people will be amazed how little they knew about anxiety, how dangerous it can be and how visible signs of anxiety in other people can indicate something much worse," he says. "Training can also be valuable for anxious people themselves, so they can spot the signs and understand the importance of speaking to someone to seek help.
"The basics of the training can be learnt online in 20 minutes, and I believe literally everyone should do it. I urge all MPs and MPs' staff to do it. Those who do the training are equipping themselves to save someone's life in the same way that they might learn CPR or how to recognise a stroke."
The Martin Gallier Project – offers face to face support for individuals considering suicide and their families in the North West of England. Opening hours 9.30-16.30, 7 days a week.
Telephone: 0151 644 0294 Email: [email protected]
If you are based outside the North West of England and are having difficulty and need support you can contact the Samaritans for free on 116 123, email them at [email protected], or visit www.samaritans.org to find your nearest branch.
* 'Young people' refers to those aged 16-24 years. Data source – Office for National Statistics (ONS) and Central Statistics Office (CSO).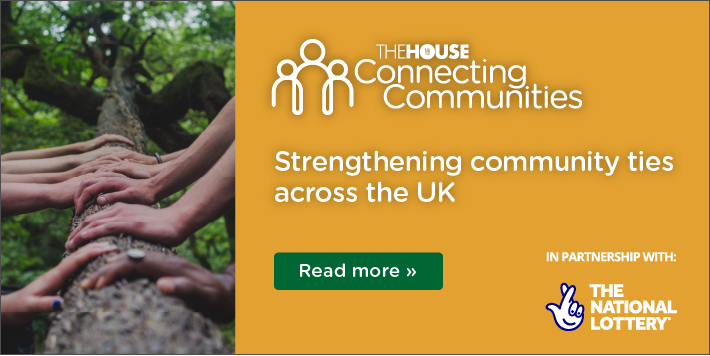 PoliticsHome Newsletters
Get the inside track on what MPs and Peers are talking about. Sign up to The House's morning email for the latest insight and reaction from Parliamentarians, policy-makers and organisations.